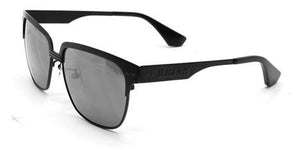 Fly Kennedys
100% UV Protection
6 Base Polarized Lenses

6 Base Metal Frame (Made in Japan)
Universal Fit

Comes with Black Flys zip case and microfiber cleaning cloth
Black Flys metal frames are made of nickel silver and come with hypoallergenic, silicone nosepads for ultimate comfort. 

Polarized styles have shatter resistant polycarbonate lenses that offer maximum glare reduction and ultimate clarity. 

Prescriptions are available on most styles.
  Email us for a quote at info@primalattitude.com or Call Primal Attitude (905) 904-0707
*Please allow 7-10 days to fill prescriptions. *All sales are final on prescription orders. Different Warranty Rules May Apply.