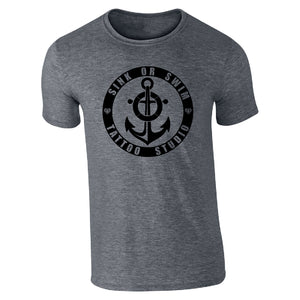 BLACK WEEKEND!
SELECT YOUR ARTIST, SELECT YOUR SIZE. We'll handle the rest. 
Book your Tattoo Time for 2022/2023 (w/ a 2 Hr Min) with any of our Artists here at SOS and receive the new SOS Badge Tee as a Free Gift. (Value $35.00). 
Shirts will be available for Pick Up Only, ready for your APPT date. 

Any Additional Charges for your session will be charged during your Tattoo. 
As always, Thanks for your support.